The German town of Wildenfels has gotten Europe's first official McDrive for horse riders. Marketing director Jörg Bretschneider says: "The McDonald's restaurant is located outside of the town and the close proximity to recreational areas that are easily accessible by high way, results in the fact that many of our customers are horse riders".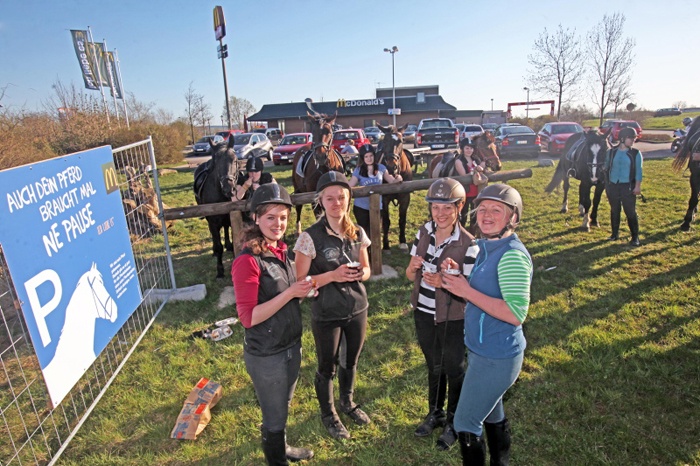 The parking lot has been adapted to suit horse trailers and creates a perfect resting spot for riders and their horses traveling to and from shows. Your horse can take a walk on the grass or be "parked" while you enjoy your meal out in the open. There's also a spot where your horse can have a drink of fresh water.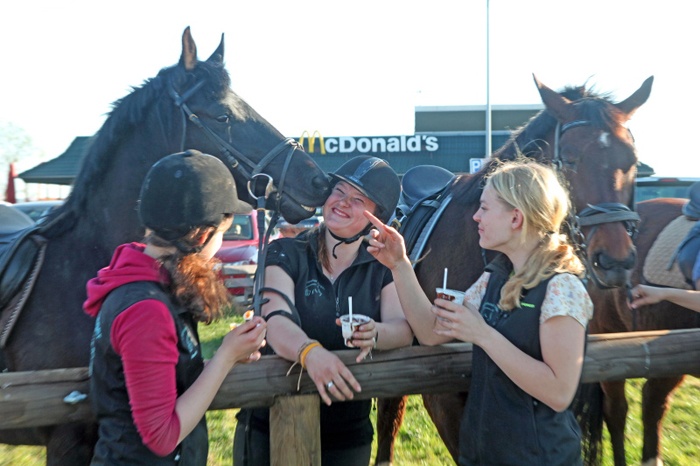 Pictures of riders pulling up to McDrives on horse back have been around for ages, but this is the first official McDrive to actually care just as much for the riders as for their four legged friends.
We hope McDonald's keeps it up and creates more McRides and maybe some McCarrots should be added to the menu ;) 
photo. Ralph Koehler/ mopo24.de